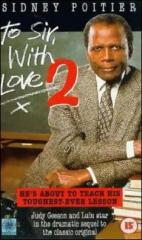 Título Original:
To Sir, with Love 2 (TV)
Género:
Drama
Año:
1996
País:
USA
Duración:
92 min.
Director
: Peter Bogdanovich
Reparto:
Sidney Poitier, Christian Payton, Dana Eskelson
Sinopsis: Mark Thackeray regresa a Chicago, tras pasar 30 años en Londres dando clases en uno de los colegios británicos de mayor prestigio. En Chicago se enfrenta a un nuevo reto en su larga carrera como profesor de historia, ya que le toca una clase de chicos difíciles y desmotivados, más acostumbrados a la delincuencia que a los libros.